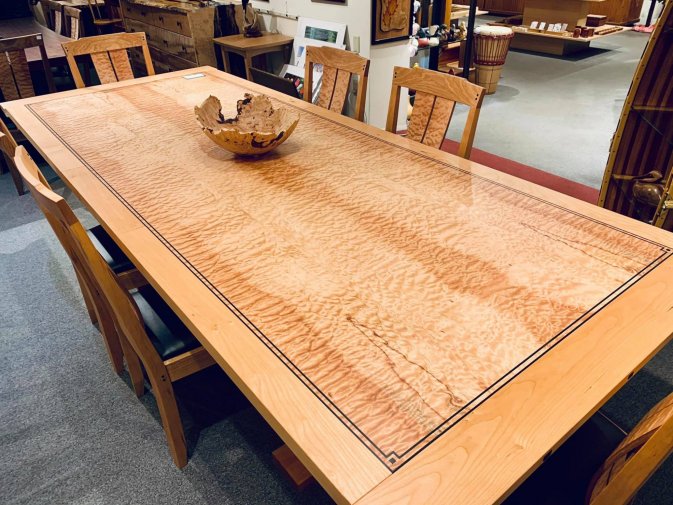 Tucked into the northwest corner of the United States, halfway between Seattle and Vancouver,
is the delightful town of La Conner, Washington, where you'll find our hotel, the La Conner
Country Inn. La Conner is known for its stunning coastal beauty and its small-town charm. Year
after year, La Conner proves to be one of Washington state's most beloved weekend getaways.
Beyond exploring the Salish Sea, La Conner visitors can indulge their inner shopaholics with a
visit to our favorite La Conner shops. If you're in need of a bit of retail therapy, continue reading
below for the top La Conner shops and boutiques.

Earthenworks Gallery
If you're looking for La Conner shops that embody our small town and coastal atmosphere, head
to Earthenworks Gallery. Earthenworks Gallery is the must-stop shop for local art in the
Northwest. Browse works from Washington's finest painters, sculptures, and photographers.
Earthenworks Gallery was started in 1981 by Don and Cynthia, two local artists who fell in love
with art as they fell in love with each other.
Mystic Art Supply & Lessons
After touring Earthenworks Gallery, carry your artistic inspiration over to Mystic Art Supply,
where you can shop for your own art supplies to create your next masterpiece. If you're an
experienced artist, you'll be pleased with the selection of different supplies to support your
medium. For new artists, Mystic Art Supply teaches lessons covering a variety of mediums,
including pencil, charcoal, watercolor, oil, and acrylic.
Pac Nor Westy
If you're traveling in the Northwest, you'll want to look the part. To find the best Northwest
apparel, head to Pac Nor Westy, your one-stop La Conner shop for outdoor apparel. Pac Nor
Westy's founders had trouble finding clothing that captured the adventurous spirit of the Pacific
Northwest, so they decided to make their own.
La Conner Sips Wine Bar & Bottle Shop
Take the edge off after an afternoon exploring La Conner shops at La Conner Sips. La Conner
Sips is a wine bar and wine shop that serves a broad selection of fine wines, beers, and ciders.
Order a wine flight to sample a variety of local labels and enjoy a tasty selection of small plates.
The Wood Merchant
After getting a taste for local art and flavors, head to the Wood Merchant, a word working
gallery that showcases the work of local makers and artisans. The Wood Merchant has been
selling locally made wood crafts for 30 years and specializes in handmade jewelry boxes.
To learn more about La Conner shops or to book your stay, head to our website.