March is one La Conner's favorite times of the year as the fields are filled with the happiness of the bright daffodils. Traveler's come from all over to photograph the fields, Mt. Baker, and of course the diverse array of birds.
The daffodils are grown for the bulbs, unlike tulips which are "topped" toward the end of their cycle. Daffodils are not topped. The bulbs are distributed all over the U.S. and sold for fall planting. Dutch Master, Flower Carpet, and Standard Value are most popular!
The festival is made up of several different events. The main event is a self-driving tour that starts when mother nature is ready, typically the last week of February first of March, and goes for a month. There is a
Bloom Map
that displays what fields are currently in bloom for daffodils and then again for the tulips. There is not a specific display garden, but there are parking lots next to many of the fields so pull in there and stop for your pictures and course selfies!
This year there is an Outdoor Spring Craft Fair on Saturday, March 6th. The Kiwanis Club will be selling fresh-cut daffodils and smoked salmon.
Then there is the popular
La Conner Daffodil Festival Photo Contest
! This year there are multiple age categories: kids, teens, and adults. Be sure to enter your photos.


3 Fun Daffodil Facts!
Daffodil is the official common name for any plant that falls under the genus Narcissus, including jonquils, paperwhites, and others. But most people use the term "daffodil" to refer to the familiar trumpet-shaped springtime blooms.
There are at least 25 different daffodil species and up to 13,000 hybrids according to the Daffodil Data Bank
Daffodils contain a sap that's often poisonous to other plants. If you want to include them with other flowers in a vase, soak them in water for 24 hours first to remove the sap.
La Conner Country Inn is a great place to snuggle up after exploring all the colorful fields as it is located in downtown La Conner. Just minutes from all the daffodil and tulip fields. We recommend bringing boots and a rain jacket, but if you're caught in the rain you can warm up next to your fireplace in our newly refreshed rooms!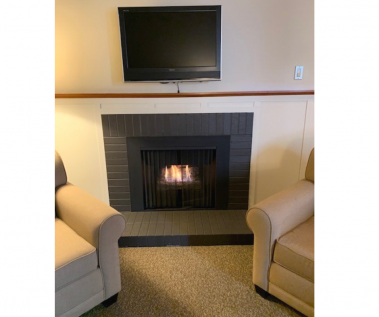 Relax, take in the fresh air, and enjoy the simple life!